Arlington, VA 02 November 2020 13:00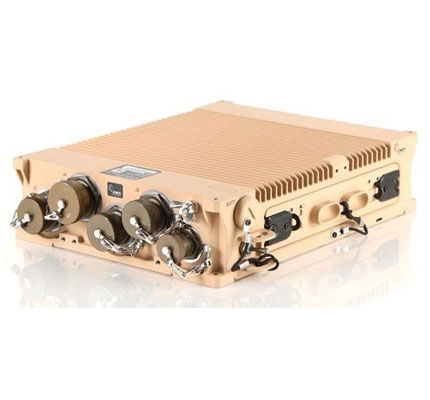 Leonardo DRS Inc. announced today that its Cypress, California, facility has been chosen as an Artificial Intelligence/Machine Learning Center of Excellence within the network of the Leonardo Labs, the high-tech laboratories established by parent company Leonardo SpA.
The Leonardo DRS Cypress team works with academia and industry partners, as the company's Electro-Optical & Infrared Systems business Advanced Engineering Center of Excellence, to develop and produce cutting-edge technologies for the U.S. military and government agencies. Their expertise ranges across multi-domains from space to airborne applications and for terrestrial platforms.
"Our research and development in Artificial Intelligence and Machine Learning can provide a sustained competitive advantage for our customers and some of the very best universities across America," said Chief Operating Officer John Baylouny. "The selection of our Cypress facility in the Leonardo Labs network, to advance research in AI and Machine Learning, both essential to our national security, is a reflection of the great people and technology of Leonardo DRS."
Leonardo launched the laboratory initiative as part of the company's 2030 Master Plan to create a unique international network of corporate research and development facilities. The selection of the Leonardo DRS lab for inclusion in the network is the first outside of Italy. The labs are recruiting 68 new Research Fellows across Leonardo SpA in fields applicable to their areas of focus. The Leonardo DRS Cypress facility will include PhD. researchers specialized in the fields of the High Performance AI and Contextual Reasoning AI.
The Leonardo Laboratories initiative has six focus areas in high-performance computing and AI, aircraft and rotorcraft technologies, materials and space technologies, and electronics and sensing. Each laboratory is dedicated to a specific application area and will include research in broader areas such as high-performance calculation and simulation, big data, artificial intelligence and autonomous systems, quantum computing, electric mobility and materials and structures.
"The Leonardo Labs program stems from our desire to be on the cutting edge of advanced innovation, the future and beyond while at the same time improving the products and services we offer to our customers even today," said Roberto Cingolani, Chief Technology & Innovation Officer at Leonardo SpA.
More on the Leonardo Labs program can be found here: https://www.leonardocompany.com/en/innovation/leonardo-labs/call-to-recruit
For additional information, please contact:
Michael Mount
Senior Director, Public Affairs
+1 571 447 4624
mmount@drs.com