Arlington, VA 14 October 2020 15:30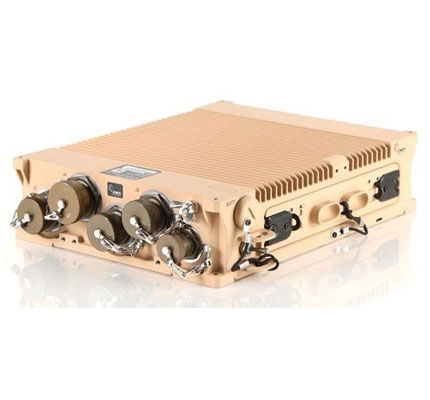 Leonardo DRS, Inc. announced today that it has been awarded a contract to provide advanced situational awareness hardware and software for an allied Middle Eastern customer. The total fixed-price contract is worth $44 million.
Under the contract, the Leonardo DRS Land Electronics business unit will provide a significant number of tactical mission systems to be installed into a wide range of tactical vehicles and across a number of brigades. At the core of the architecture is the latest version of the Leonardo DRS tactical voice, data and video tactical server, data distribution unit - block 4 (DDU-4), an upgraded digital vehicle intercom system and new rugged multi-touch commander's display.
The new Leonardo DRS DDU-4 at the heart of the system provides class-leading processing capability, an integrated router, LTE and GPS along with communications cross-banding together with video and voice management. These new products share much of their DNA with the Mounted Family of Computer Systems (MFoCS) II tactical computing products being delivered to the U.S. Army and other allies.
"We are honored to be selected to deliver a world-class tactical C4i capability to support our allies in the Middle East," said Bill Guyan, senior vice president and general manager of the Leonardo DRS Land Electronics business. "Our solutions leverage many of the same technologies used in our products for the U.S. Army's Mounted Family of Computer Systems (MFOCS) II program. We are proud to be the world's leading supplier of mission-critical tactical computing and display solutions – a legacy that continues with this important contract award." he said.
The tactical mission systems are designed to provide an ultra-reliable on-the-move computing capability with the latest cyber secure COTS technologies for mission-critical applications in harsh environments. In addition, the technology will deliver compatibility with other allied militaries using similar systems, including the United States.
Work on the systems will be completed in Melbourne, Florida. Delivery has commenced and will be completed during 2021.
For additional information, please contact:
Michael Mount
Senior Director, Public Affairs
+1 571 447 4624
mmount@drs.com