Arlington, VA 19 June 2023 17:00
Leonardo DRS, Inc announced today that it is releasing its next-generation stabilized, multi-sensor EO/IR payload gimbal for small to medium Unmanned Aircraft Systems, light fixed-wing aircraft and helicopters. The Small Unmanned Aircraft System Tactical Agile Gimbal (STAG)-8 gimbal is designed to deliver improved intelligence surveillance reconnaissance and targeting mission performance.
The STAG-8 gimbal provides a combination of the newest small high-performance sensors including high-definition electro-optical, high-definition mid-wave infrared, short-wave infrared, laser range finder and a laser target designator. The gimbal systems are highly stabilized, Modular Open Systems Architecture (MOSA)-compliant, less than 8" diameter and weigh under 12 pounds. STAG-8 delivers higher performance through significant savings in weight and volume over current competitor products.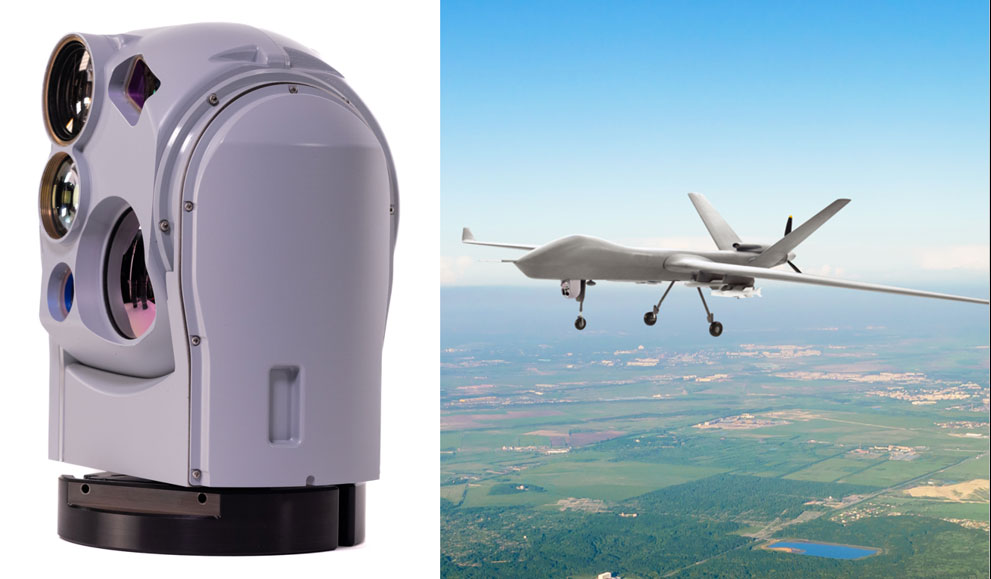 The high-definition mid-wave package includes the industry leading DRS HexaBlu cooled 6-micron pixel pitch mid-wave infrared camera core module. HexaBlu is a commercial off the shelf technology providing high sensitivity HD resolution and long-range imaging performance in a small package.
"We are proud to add this high-performance gimbal to our STAG family of systems, a range of products that can be used on group one through three UAS aircraft across the United States Department of Defense and our allied partners" said Jerry Hathaway, Senior Vice President & General Manager of the Electro-Optical & Infrared Systems business. "Understanding our customer requirements for lightweight, higher performance imaging and longer-range stand-off capabilities, we leveraged our experience from our successful line of smaller products to develop this next-generation STAG-8."
Find out more about our family of advanced gimbal products
Leonardo DRS Investor Relations Contact
Steve Vather
Vice President, Investor Relations and Corporate Finance
+1 703 409 2906
stephen.vather@drs.com
Leonardo DRS Media Contact
Mike Mount
Vice President, Communications and Public Affairs
+1 571 447 4624
mmount@drs.com