Same helicopter through all the phases
The most inefficient and expensive way to train is to require multiple configurations of a helicopter or worse; different helicopters to accomplish your training objectives. The TH-119 is equally effective in all phases of helicopter training and accomplishes it with a single configuration. So whether you are teaching a student to hover, fly on NVGs, fly on instruments or lift an external load, the TH-119 does it all without having to manage a disparate fleet of helicopters.
FAA IFR Certification

The TH-119 has received an IFR supplemental type certificate from the FAA, completing the platform's full training spectrum. Combining advanced capabilities typical of large, complex helicopters with the cost-effectiveness and simplicity of a single engine airframe; the TH-119 uniquely offers the best of both worlds. Students will benefit from the IFR Genesys cockpit that provides an environment to practise and perform operations in low visibility and challenging conditions that they will face in the field.
Engineered to be the Next Generation Trainer

What sets it apart?
From the skids up, the TH-119 offers all of the attributes of a versatile advanced rotary wing training helicopter including an optional flight/voice data and video capture capability. Superior durability and exceptional performance margin allows students to make mistakes and not jeopardize their safety or the aircraft, while being forgiving enough for the most basic and essential helicopter flight maneuvers such as hovering and touchdown auto-rotations.
TH-119 for Advance Rotary Wing Training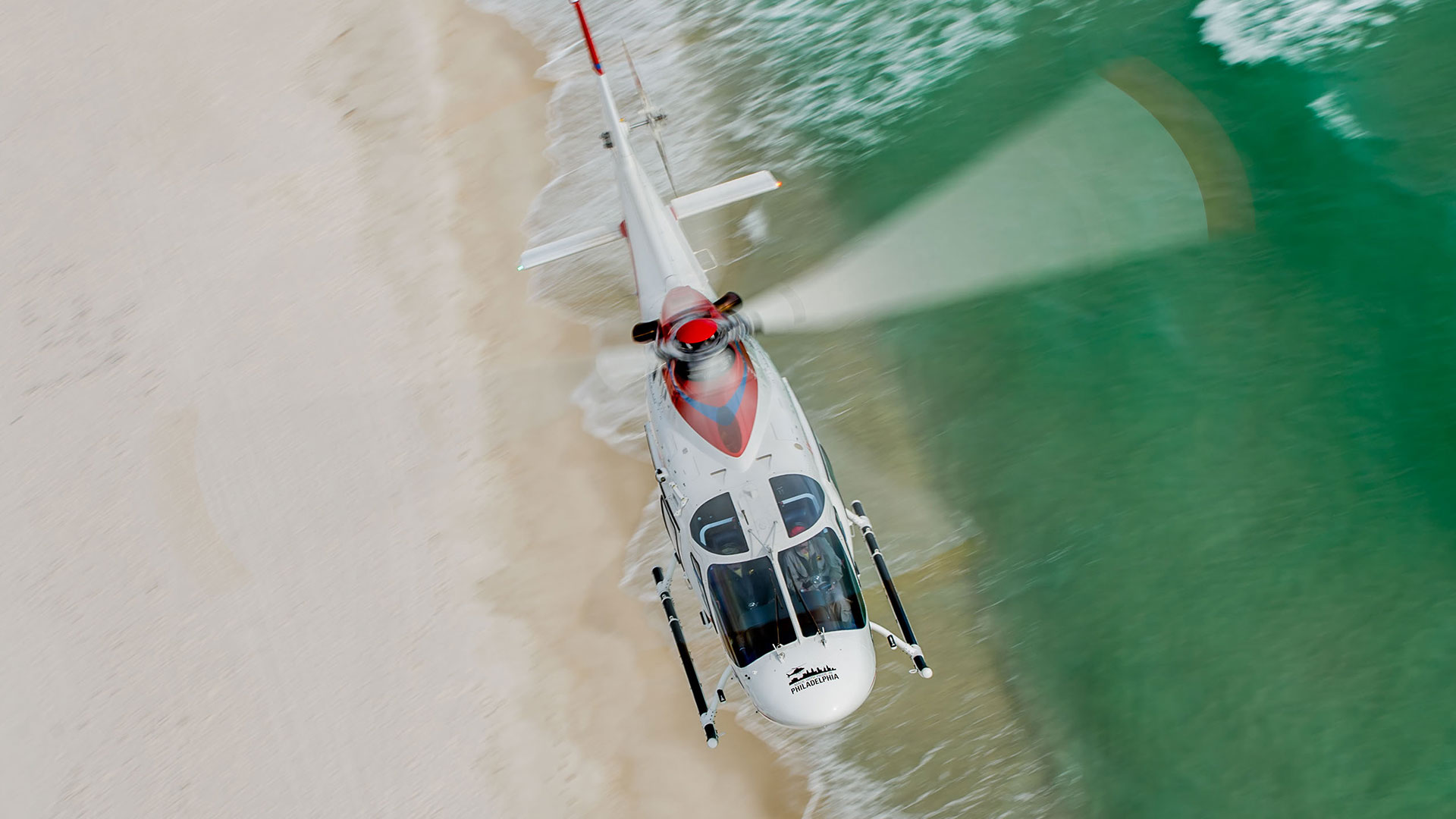 Naval aviation is an uncompromising environment so a training aircraft needs to be up to the task. Its durable fuselage design easily withstands the stress of repeated full-contact auto-rotations which help to build essential flight survival skills. The helicopter is capable of performing full touchdown auto-rotations up to its maximum gross take-off weight.
Safety Features – Unique features of the TH-119 include:
Exceptional power margin maximizes safety
High resistance cocoon-type airframe
High visibility cockpit
3.5 G shock absorbing skids
Dual independent hydraulic system
Dual flight controls
Dual independent SAS (Stability Augmentation System) and 3-Axis
AFCS system
Instructional Features – Unique features of the TH-119 that make it an exceptional instructional helicopter.
Optional flight/voice data and video capture capability with post-flight download
Centrally located observer seat that slides fore/aft, and 180 degrees side-to-side enables non-flying student to view the cockpit
Power margin and payload to carry additional students
Exceptional fuel load requires less refueling
Dual display cockpit enables the student to fly from either seat
Replaceable skid shoes allow for repetitive touchdown maneuvers
IFR-certified allowing for actual IMC training flights enabling training to occur during less than VFR conditions.
Hi-vis cockpit doors provide excellent visibility for early phase flight training and NVG flights
Optional cargo hook and hoist
Technical Data
VNE (SL) 152 kts
Cruise speed (SL - MCP) 138 kts
Rate of Climb (SL - TOP) 1,850 ft/min
Hovering IGE 11,000 ft
Hovering OGE 7,300 ft
Service ceiling 24,000 ft
Maximum range * 515 nm
Maximum endurance * 5hrs 20 min
*With 1,516 lbs useable fuel - no reserve - @ 5,000 ft
Genesys Cockpit Avionics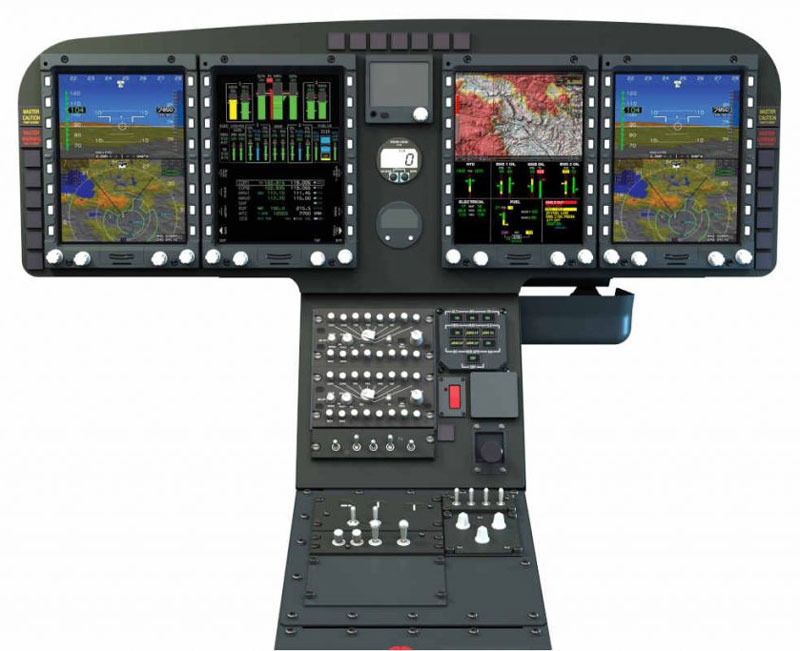 FAA Certified IFR and VFR
AFCS 3-axis duplex system
Flight Director
Independently powered Electronic Standby Instrument display
ICS pilot, co-pilot and cabin
Radio altimeter
Marker beacon
TACAN
ELT
Digital Integrated Flight Deck including:

Four (4) 6" x 8" (10.4" diagonal) display units providing Primary Flight Display (PFD) and Multi-Function (MFD) information, allowing Instructor Pilot to fly from either cockpit seat
3D Synthetic Vision System with Highway In The Sky (HITS) navigation
Helicopter Terrain Avoidance Warning System (HTAWS) with terrain and obstacle database
TCAS/TCAS II
Moving map with selectable overlay features
Integrated Dual VHF/AM communication, VOR/ILS navigation, GPS/WAAS navigation, Aural Warning Generator (AWG)
Mode S transponder with ADS-B in/out
Flight data logging
FIS-B NEXRAD and textual weather
Selectable PFD format for traditional attitude indicators with integrated analog format primary flight indicators
Multiple HSI modes
Fully NVG compatible
Hover cueing